Luxury Toilet Hire

Brighton and East Sussex
Based in Brighton, our convenient location means we can deliver our luxury toilet hire service across the South East of England. We have built an excellent reputation throughout our service area as one of the most reliable suppliers of top quality portable toilet units. Contact us today for Brighton luxury toilet hire.
Our friendly, professional attitude and our honest, prompt service has earned us a lot of repeated custom and recommendations. We have good working relationships with local businesses in various industries such as events planning and construction industry for regular use of our portable luxury toilet units.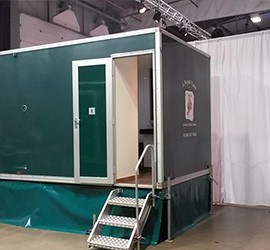 Luxury Portable Toilets for Events
Our range of luxury portable toilets are perfect to hire for any events or occasion. You can count on us to deliver the most suitable solution no matter the location. Our central location allows us to serve across the South East of England, such as Brighton.
VIP Event Toilets are proud of our timely delivery/collection service, which is flexible and can be arranged at a time to suit you and your schedule.

Over the years we have provided our luxury portable toilets for many events such as music festivals, fayres and fetes, sporting events and parties of all sizes. We have worked with private and corporate customers to supply a hygienic, reliable solution. If you have any questions about our products or service, you can simply give us a call at 01273 951 151 to speak to a member of our friendly staff.
Worthing
Brighton
Bognor Regis
Chichester
Pulborough
Horsham
Crawley
Portsmouth
Haselmere
Guildford
Horley
Haywards Heath
Lewes
Arundel
Eastbourne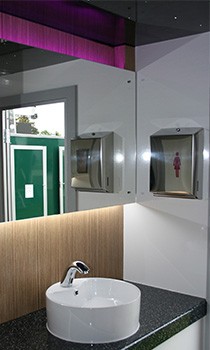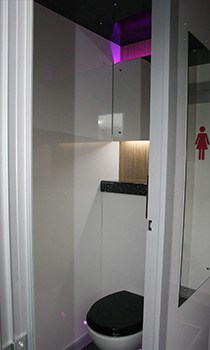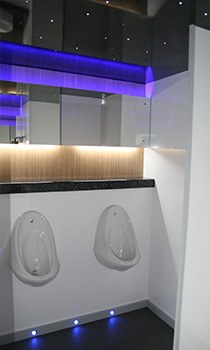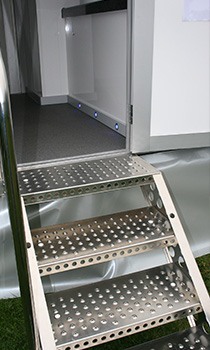 Luxury VIP Toilet Units Surrey
Our new luxury range of VIP toilet units are available for hire in Surrey, Kent and the surrounding areas. If you want the best quality portable toilet units for your event, or maybe you want to treat yourself with a touch of luxury whilst renovation work is being carried out, VIP Event Toilets are specialists in providing such solutions.
If required, we can conduct an initial site survey and recommend on the location and model of luxury VIP toilet units which would be most suitable for your event and site. All of our units are designed to UK and European specifications and are robust enough to withstand outdoor weather. Versatile and stylish, the perfect combination to impressing your guests and providing a practical solution.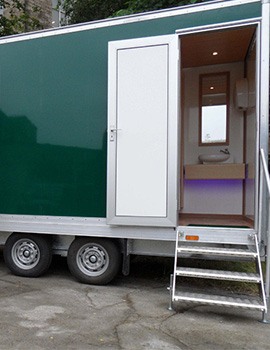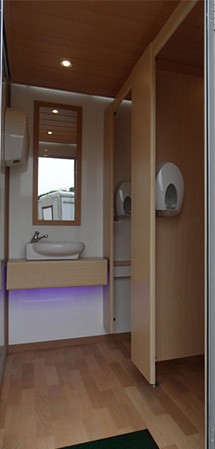 Long Term Portable Toilet Hire
Our hire terms are flexible to suit your bespoke requirements- including long term portable toilet hire. Often utilised for long term project such as new housing development or ongoing renovation on domestic or commercial properties.
During the term of your hire we will regularly visit the site to conduct cleaning and waste removal. We will additionally replenish any consumables such as air fresheners and soap. We can provide a range of toilet options including chemical toilets and disabled access toilets. Each unit is carefully designed and made with quality material in compliance of UK and EU Health and Safety Regulations. Although our units are robust enough to withstand rough weather, they need to be placed on solid, level ground within a reasonable distance of a suitable power supply. Larger units such as our new VIP Ultimate Luxury range is generous in dimensions to offer a spacious interior, so please ensure a suitable location with sufficient access area is chosen.
If you are unsure where would the most suitable to place your portable toilet, VIP Event Toilets would be more than happy to conduct a site survey. We will take into consideration the layout of the event and other facilities in the vicinity, such as any food preparation areas.
Portable Toilet Hire for Weddings
Outdoor weddings are gaining in popularity, particularly into the warmer seasons. We understand the complexity and stress of wedding planning, which is why we aim to make the process as easy and straightforward as possible. We take pride in offering a comprehensive and flexible range of options for your perfect day. If you are unsure which of our units is the most suitable, simply give us a call and we will be more than happy to make recommendations based on the estimated number guests.
We regularly update our fleet of portable toilets, our latest addition for this year is the Ultimate VIP Range. Designed with luxury and comfort in mind for a truly impressive experience. The spacious unit incorporates modern convenience such as sensor taps and atmospheric mood lighting. If you want only the best quality at your event, the Ultimate VIP range is highly recommended.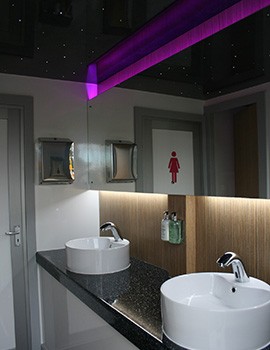 VIP Portable Loo Hire Prices
VIP Event Toilets are proud to be one of Brighton's most reputable and reliable suppliers of VIP portable loo hire. Our hire terms are flexible to suit your requirements, whether that's one day or a couple of months.
Our hire rates are, and have always been competitive to suit your budget. Our prices vary depending on the unit and location, so for more information please don't hesitate to contact us. Our portable toilets are suitable for a range of applications including events, weddings and domestic/commercial construction projects, such as bathroom renovations and new housing development. We have a variety of sizes available to accommodate up to 1000 guests.
If necessary, we can carry out a site survey to help you decide which of our products would be the most suited. When you hire a portaloo from VIP Event Toilets, you can rest assured that it will be delivered at a time convenient to you. Our toilets are always cleaned and inspected before delivery so you can have the most comfortable experience. When we deliver our units our specialist engineers can also complete the installation to save you time and stress.
Portable Showers for Hire Brighton
VIP Event Toilets also have a range of portable shower units for hire throughout Brighton, Surrey, and Hampshire. They are suitable for domestic house renovations or events with a longer duration, such as music festivals which often last over a weekend. Portable shower units are also popular with sports events where hygiene is of importance.
Our portable shower units can be easily transported and relocated to a different location on the site. They are the ideal way to providing a welcoming convenience at your next event. They can be hired along with our portable toilet units to provide a complete and comfortable hygiene solution.
Are you looking for Luxury Toilet Hire in Brighton and East Sussex? If you have any questions about any of our products and service, please don't hesitate to contact us on 01273 951 151 or send us an e-mail. Whether you just wanted to know how many taps there are in a specific model or ask about our prompt, reliable delivery, our friendly and knowledgeable staff will be more than happy to help.
VIP Event Toilets
VIP EVENT TOILETS
Hole street
West Sussex
BN44 3DH